Long and Sleek Ponytail

Whip it with a stylish, futuristic long ponytail! Pulled tight in the center of the crown a two inch high base is shaped by wrapping a wide section of hair around the tail. This gives it the height and extra impact to stand out of the masses.

Long and sleek, treated with a smooth coat of shine serum this temptress will dominate the scene.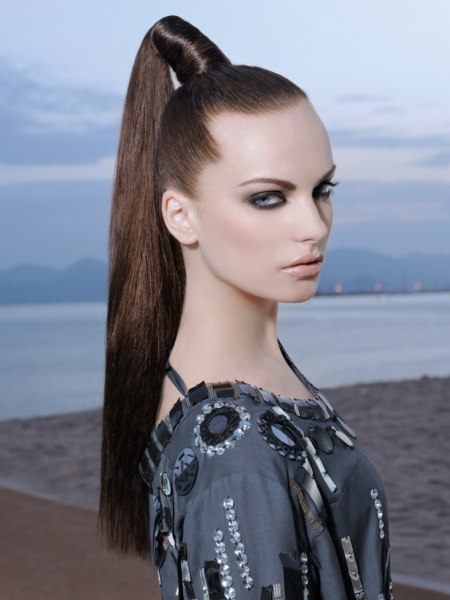 Click to enlarge

Collection: Hairstyles Spring-Summer 2011

Hairstyle: Jack Holt Coiffeur Créateur
Photography: Studio Didier Michalet & Karen Firdmann

Related posts:
Updos
How to put hair in a ponytail
How to keep a high ponytail up all day