Casually Styled Curls

A picture-book mane: Long layers, a high forehead with a ton of boosted volume are the perfect match for an elegant outfit and a day spent in the cafes on the promenade. The generous and casually styled curls create a mass of wild and adventurous hair that is extremely feminine, luxurious and just head-turning stunning.

Simple yet full of esprit and a perfect hairstyle from breakfast on the beach to a midnight cocktail.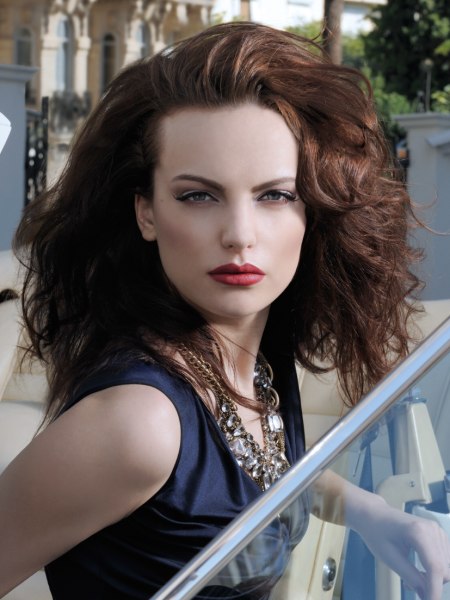 Click to enlarge

Collection: Hairstyles Spring-Summer 2011

Hairstyle: Jack Holt Coiffeur Créateur
Photography: Studio Didier Michalet & Karen Firdmann

Related posts:
Long hairstyles
Long open hairstyle
Long hairstyle with big curls