Glamorous Long Hairstyle

Sophistication is in every ounce of the big volume sensation. A lot of lift on the roots takes this over the shoulder length hairstyle to glamorous heights. A bit of teasing always helps - in the hair and to spice up our social life.

The waves and curls are partially well defined and intensify towards the ends while some are more diluted to achieve an effortless and natural look amid all of the exclusive styling.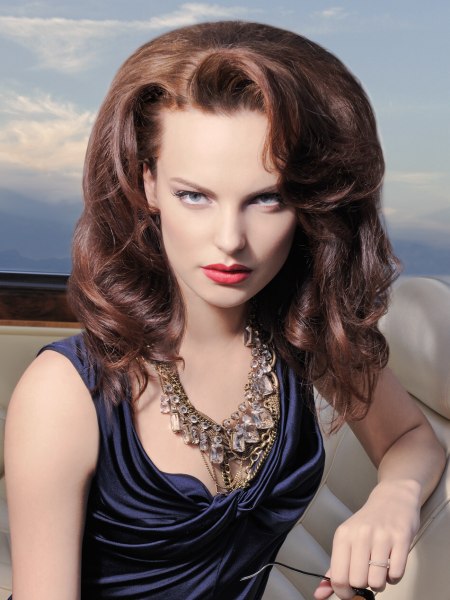 Click to enlarge

Collection: Hairstyles Spring-Summer 2011

Hairstyle: Jack Holt Coiffeur Créateur
Photography: Studio Didier Michalet & Karen Firdmann

Related posts:
Long hairstyles
Long hair with waves and curls
Long vintage hairstyle with waves