Short Haircut and Sideward Fringe

A sexy and natural elegance emanates with ease from this short haircut. Layered and sliced to achieve a rounded silhouette. The sideward movement of the long fringe appears as natural as a sudden breeze on a humid day.

Sun kissed highlights gleam in a papaya blonde on a mahogany base. This cut follows her every mood due to its versatility when it comes to a range of different stylings.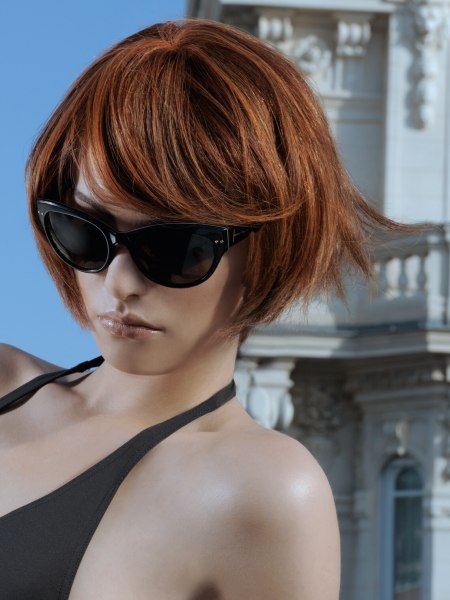 Click to enlarge

Collection: Hairstyles Spring-Summer 2011

Hairstyle: Jack Holt Coiffeur Créateur
Photography: Studio Didier Michalet & Karen Firdmann

Related posts:
Short hairstyles
Bob with strands that accentuate the neck
Hairstyle with a liquid and flowing appearance