Replay Cut - Layered Short Hairdo

Fashionable layered short hairdo with a long strand on the side to make it exciting and very original. The hair is layered throughout, from long to short, to give it extra body.

The model in the picture is wearing the hairstyle with a platinum blonde color that was created using Platinum Style, with a subtle hint of beige.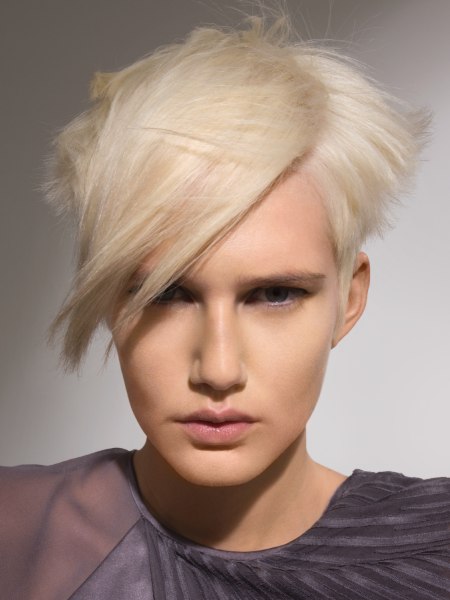 Collection: Evolution

Hairstyle & Copyight: Haute Coiffure Française

Related posts:

Hairstyles for short hair

Hairstyle with a short neck and a long front

Youthful and wispy short haircut