Bob with Spiral Curls

Precious bright colors enlighten even the dullest souls and the frolicking spiral curls cannot help but being irresistible. A medium long bob is the base for this enchanting clown hairstyle. Slightly graduated and curled all the energy becomes tangible and much bouncy volume is awakened.

Several tones of blonde from a subdued ash blonde to a bright golden tone add dimension and enhance the curls even more. A fun accent is the pink roll of fake hair that was pinned on the side!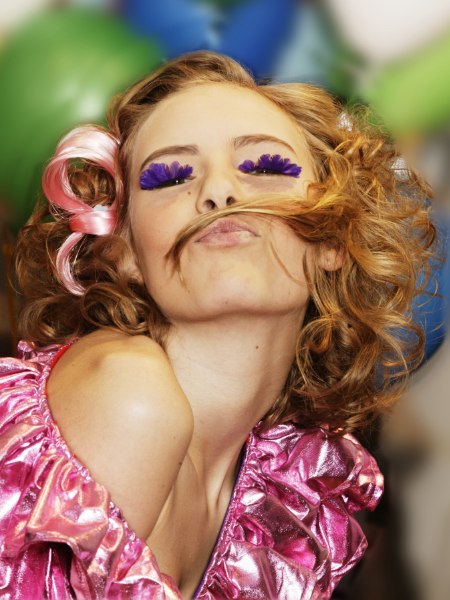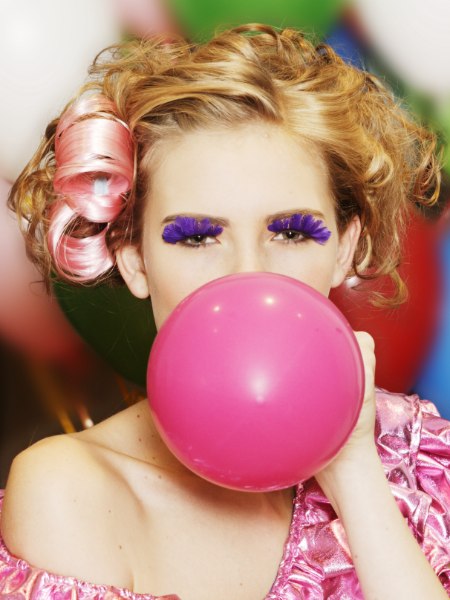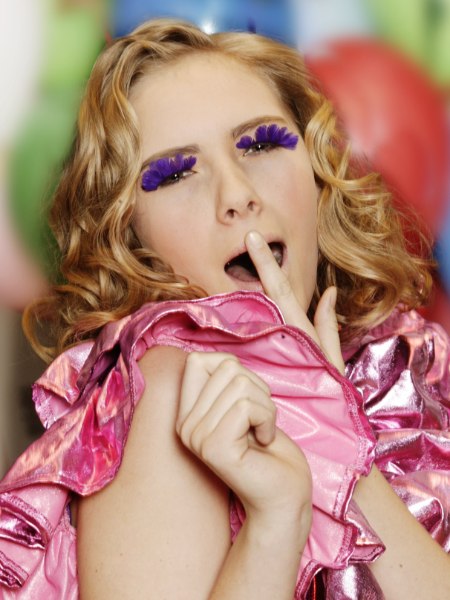 Collection: The Clown Collection

Hairstyle: Sasscha Hirtsgaard - Guys & Dolls Hairforce
Photography: Olle Bogren
Make-up: Martine Lück
Products: Paul Mitchell
Pink Hair: Balmain

Related posts:
Medium hairstyles
Wild curly hairstyle
Hairstyle with flexible curls