Hair Pulled To One Side

Casual and elegant like a cashmere sweater, this slinky, windblown hairstyle keeps its shape and lets her look her best even in the dust of the desert. You can wear it straight down and have fun with the long sides that have this chic curve, which comes with all of that motion.

Or you can pull your hair to one side for an asymmetrical effect, held together by a few good mists of hairspray. Blinded by the light? The intense luminosity comes from the contrast of darker blonde and the sunny, beige blond.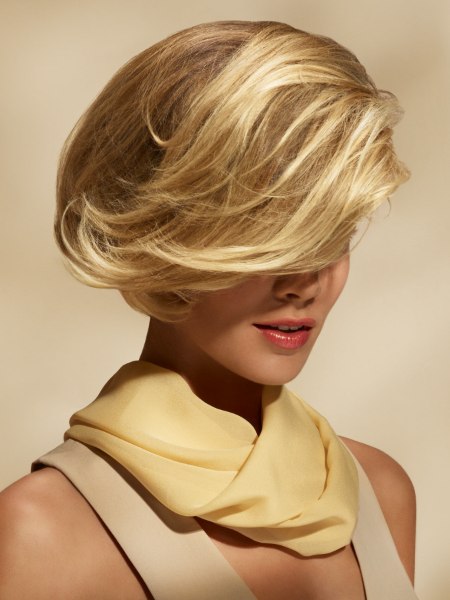 Click to enlarge

Collection: Carnet de Voyage
Hairstyle: DESSANGE
Photography: Nicolas Valois

Related posts:
Hairstyles for short hair
Shoulder long hair styled to one side
Short plunging hairstyle, styled to one side