Short Hair with Geometry and Textures

A darling short hairstyle that is sure to wow everyone! A neat cutting line goes all around in straight and curved lines with a controlled geometry. All this neatness is softened up by the subtle texture around the perimeter and in the fine layers that appear almost seamless if not ruffled up for a wispy styling.

Two tones of hair color are used to add another layer of charm to the look and to sweeten it up even more. A scrumptious vanilla blond gently blushes in a rose tone in various, seemingly random areas.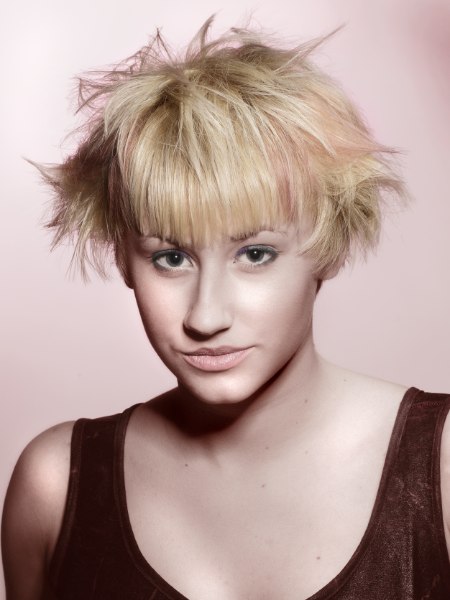 Click to enlarge

Collection: Hairstyles Spring-Summer 2012
Hair: Kristijan Petek for Ksfh
Color: Marko Beltram for Ksfh
Make-up: Marko Zagar for Ksfh
Photography: P. Marinsek for Ksfh
Powered by: Schwarzkopf Professional

Related posts:
Short hairstyles
How to achieve the two-tone haircolor look
Hair coloring techniques for special effects