Sleek and Slinky Short Hair

Check out those waves! The sleek and slow flow of the short golden hair frames the face in dynamic chic. The lines move in a harmonious flow and - the highlight of it all - curl outward in long, textured tips that add softness and slinky lightness to the bob shape that is at the base of this creation.

The outward flip turns the round, almost bowl shape, into a tulip shape and visually lengthens the face. The hair color is a most delightful sandy blonde with subtle high and low lights to give it a very natural look.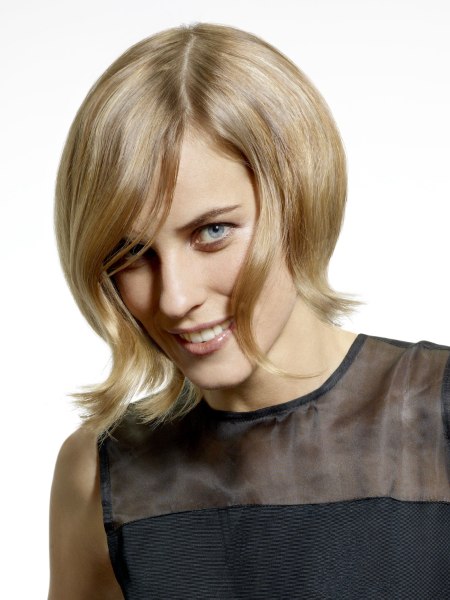 Click to enlarge

Collection: Petite Tête Courte
Hairstyle: Tchip

Related posts:
Hairstyles for short hair
Tousled short bob style
Short hairdo with a round shape