Short and Layered Bob

Express yourself and show the world all of the vivacious energy you have! This hairstyle is perfect for the active woman who does not want to spend hours in front of the mirror getting ready for her day. The layers are tailored to the natural flow of her hair and add not only volume but also a lot of movement.

This short haircut is chic, charming and very forgiving. Styling is easy with a little warm air, a good styling brush to lift the roots and a dollop of mousse to make the flirty volume and bounce last.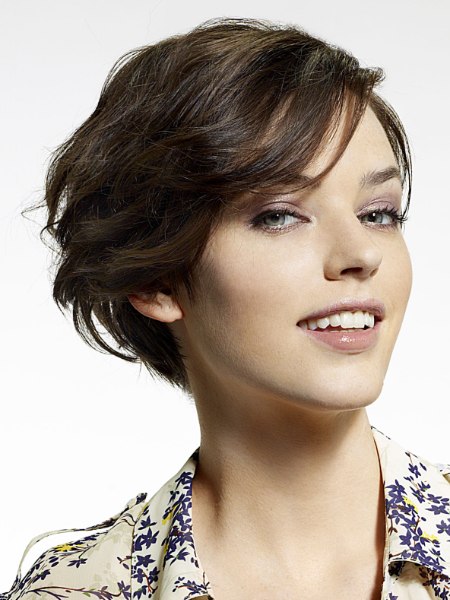 Click to enlarge

Collection: Petite Tête Courte
Hairstyle: Tchip

Related posts:
Hairstyles for short hair
Round bob haircut with texture
Short, practical and carefree hairstyle