Simple Up-Do with Curls

A neat and perfect solution for a quick metamorphosis of the opulent mane from before. The curls make it easy and fast to create a stylish and festive up-style in no time. A few hairpins in the color of the hair allow for invisible fastening of the curly hair in the back.

Always allow a few strands to hang on the sides and anywhere you want to draw some attention too. The success of this look is in its soft lines and romantic spirit.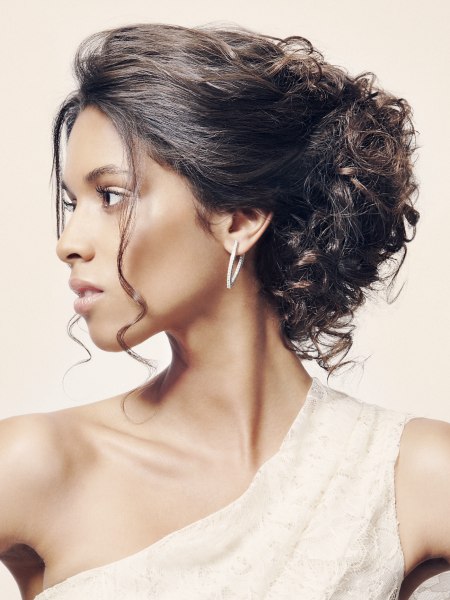 Click to enlarge

Collection: Spring/Summer 2012
Hairstyle: Samuel Rocher Team
Hair Color: Cristiano Napolitano
Make-up: Elodie Fiuza & Iedda Alicerces
Photographer: Pedro Pacheco

Related posts:
Updos
Updo with pinned up curls
High updo with voluminous curls