Rounded Fringe and Stubble Beard

He takes avantgarde to a new level. The expressive haircut and the extreme sleek styling are a perfect match to his well fitted suit and give him the air of a worldly and accomplished man with exceptional taste. Contrasts in length and texture make this dapper look come alive and keep it interesting.

You can just see a little peek of the undercut at the edge of the curvy fringe. This curve continues toward the side where it seemlessley connects with the long and skinny sideburns that then also connect to his stubbly but well outlined beard. Sleekness and shine intensify the mysterious air of the raven black hair.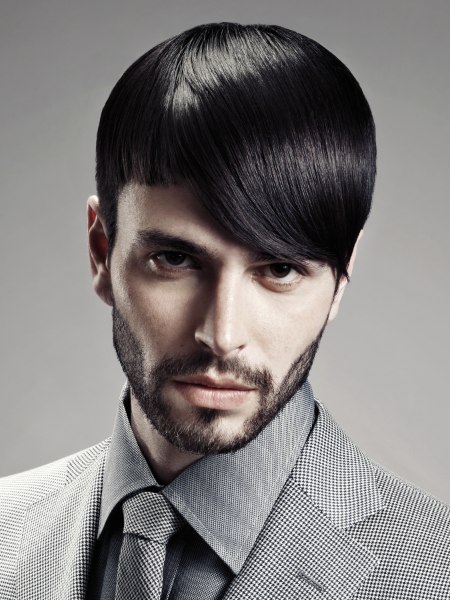 Click to enlarge

Collection: Personal
Hairstyle: Katerina Muratova for Petra Mechurová Hair Design
Styling: Viola Fetisova
Make-up: Ivana Tokarska
Production: Milan Dockal
Photography: Matus Toth

Related posts:
Hairstyles for men
The best beard for your face shape
How to achieve the stubble beard and mustache look