Round Bob with Texture

Let it swing! A short bob, rounded and textured in the tips was designed and cut to perfection, so that the hair finds its way and natural flow all by itself without much help from styling gadgets. However a little effort gives it this amazing diagonal swing all around the head.

Feathered edges are more pronounced on one side while the other has a more rounded feel. All in all this hairstyle is chic, flowy, earthy, sexy and utterly flattering for classy women of today. The color is a warm chocolaty tone with a few lighter strands of a spiced caramel hue. A few loose strands across the front add spontaneity.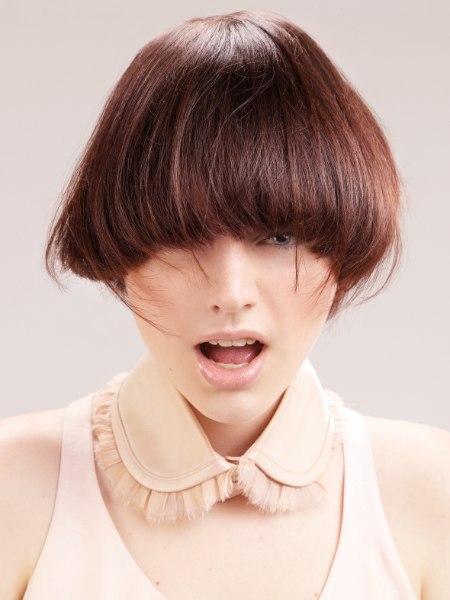 Click to enlarge

Collection: Luxe
Hairstyle & Copyight: Haute Coiffure Française

Related posts:
Hairstyles for short hair
Trendy round bob
Short bob with round ends