Power Play of Hair Colors

This short haircut sparkles with the power of precious and intense hair colors. Purple and platinum play well together as it is now proven. The metallic coolness and the warmth of the luscious berry tone enhance each others strenght and sparkle like a hundred stars.

The hair color was applied in layers which come out in the most amazing effect when the hair is styled in different ways. Here the short hair was styled forward and brings much emphasis to the fringe.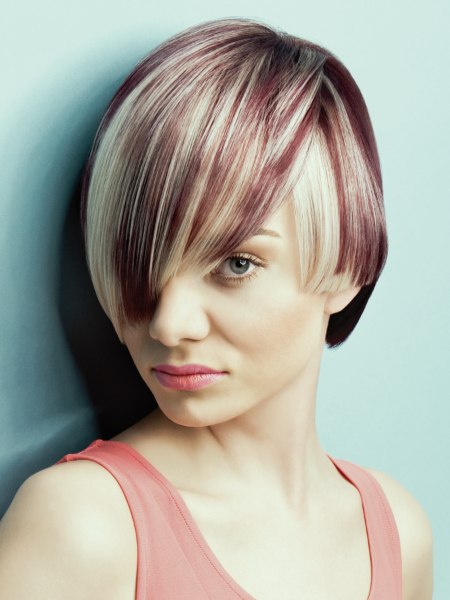 Click to enlarge

Collection: Glam Up
Hair: J.7 artistic team
Photography: Vlado Golub

Related posts:
Short hairstyles
Hair coloring techniques for special effects
Modern short haircut with purple shades