Short Haircut with Blunt Edges and Spikes

The fringe is again the focus, but this time with only minimal length, however increased thickness. This is enhanced by the bluntness of the cutting line which is only softened up by a gentle and very shallow nibbled texture.

Towards the top there is more and more lift and movement in the hair, an effect that is also repeated in the back of her head. Two tones, dark chocolate and golden blonde are layered upon each other for a stunning and artistic effect.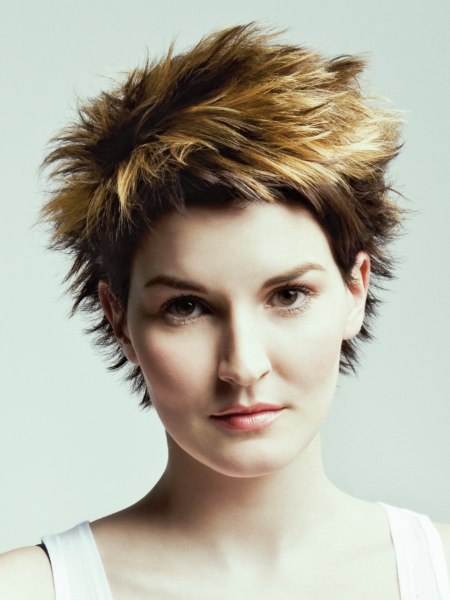 Click to enlarge

Collection: Glam Up
Hair: J.7 artistic team
Photography: Vlado Golub

Related posts:
Short hairstyles
Gamine and punky short hairstyle
Gamine-short hairstyle with short bangs and wispy out-turned ends