Long Red Hair Ironed In Waves

Who says that waves always have to be round all the way? Think of edgy ripples, balanced with a demure center part and all dancing to the same rhythm down her shoulders, while developing ins size, texture and finesse on the way.

The amazing and unusual effect that turned the previous hairstyle into this artistic face framing work of sheer glamour is done with the help of a flat iron and a lot of skill. The key is to balance especially the top folds symmetrically for her to get this elfish look.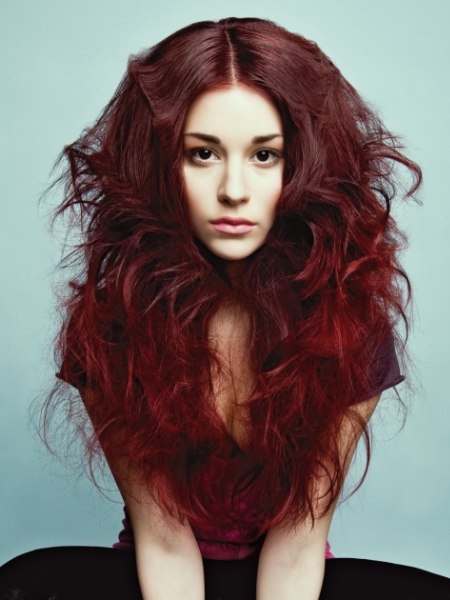 Click to enlarge

Collection: Glam Up
Hair: J.7 artistic team
Photography: Vlado Golub

Related posts:
Long hairstyles
Celebrity redheads
How to prevent red hair from fading too fast