Short and Spiky Mens' Cut

It does not get too much shorter than this. Buzz cut sides and about an inch on top come together for a youthful haircut for men. The top hair has the right length to defy gravity and stand up straight even without adding much product to it.

With fine tuned outlines this cut is neat enough to look good with any suit, but the movement and dynamic on the crown also make it suitable for a rugged leather jacket.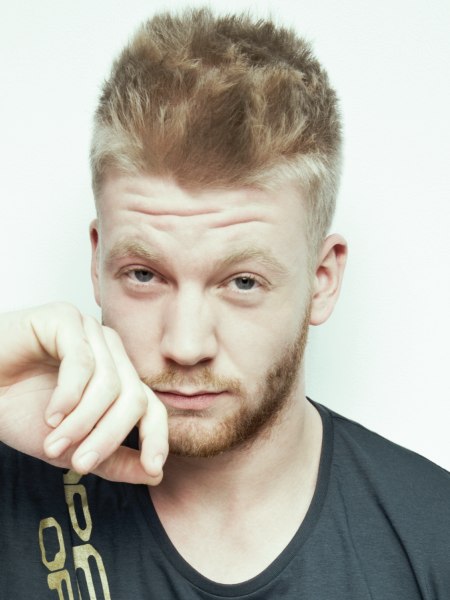 Click to enlarge

Collection: Glam Up
Hair: J.7 artistic team
Photography: Vlado Golub

Related posts:
Hairstyles for men
Hair tips for men
Clipper cutting techniques for mens' haircuts