Copper Hair with Ripples

If you prefer your waves less refined you can still turn yourself into a vintage glamor goddess with large waves in long to medium long hair, as long as they have a certain amount of uniformity and do not look random. Make waves with a purpose! The side part is just elegant to die for. Work it!

If the drama of the hairstyle was not enough, there is also the color that spices it all up. A light copper blond seems to glow even in the dark and is just the right hue for new and exciting fashion adventures this season.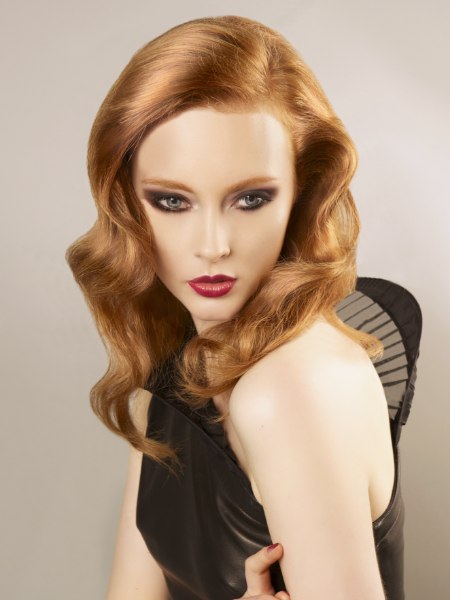 Click to enlarge

Collection: Gatsby
Hair Design: Pierre Alexandre & Team
Fashion Stylist: Steven Spencer
Make-up Artist: Nita Malata
Photography: Rory Lewis

Related posts:
Vintage Hairstyles
Retro style for long hair with waves
Long vintage hairstyle with volume and curls