Short with Wrap Around Fringe

Short and sweet, this trend will find many followers. A snug fitting short haircut with very short sides and neck, but then top hair that increases in length from the back to the almost chin length front.

With some texture added the flow is soft and full of visual interest. This styling gives the fringe an elegant wrap look that works so well for an understated but classy and elegant appearance. Her color is also soft and smoky, not overbearing, but invitingly earthy.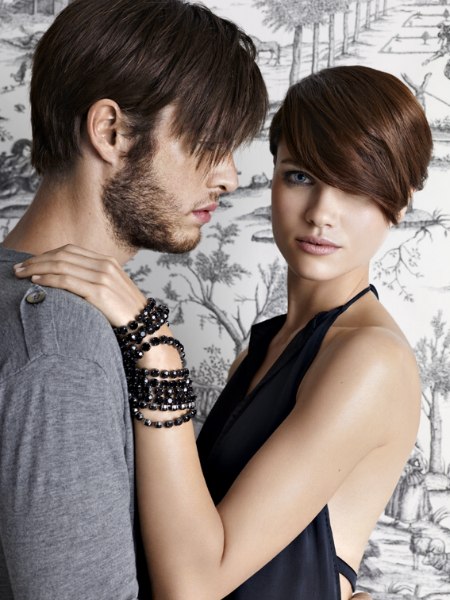 Click to enlarge

Collection: Felicita
Hairstyle: Sergio Bossi

Related posts:
Short hairstyles
Short round haircut with a long fringe
Short hairstyle with a thick diagonal fringe