The Power of the Curl

Stop struggling to tame your natural curl and let it unfold its full charm. With a great cut the volume is distributed just right and the shape can be adjusted to any face shape. Here the sides are shorter than the top and the back giving the entire hairstyle a lifted silhouette.

A very subtle play of medium and dark brown colors adds much dimension to this handsome look. The bangs are styled out of the face and the well groomed, short beard has this certain dangerous flair, that will make the ladies swoon.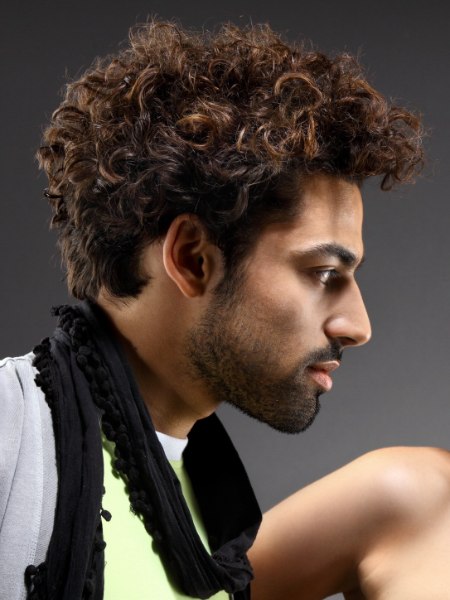 Click to enlarge

Collection: Prospettica
Hairdressers: DeepKeikoo
Hair Cut: Meryna Peluso
Hair Color & Curling: Giampaolo Chirichella

Related posts:
Hairstyles for men
Hairstyle for a rugged man look with curls
Male hairstyle with waves and curls