Classic Long with Bangs

A classy classic with cult status. Everything about his hairstyle is soft. The styling, the color and the cut. A long fringe follows the upper line of her eyes and is long enough to touch her eye lashes.

The bottom cutting line is also rounded and the hair plunges in silky soft smoothness all the way to her shoulder blades. Her hair color is a creamy beige blonde that corresponds extremely well with her skin tone.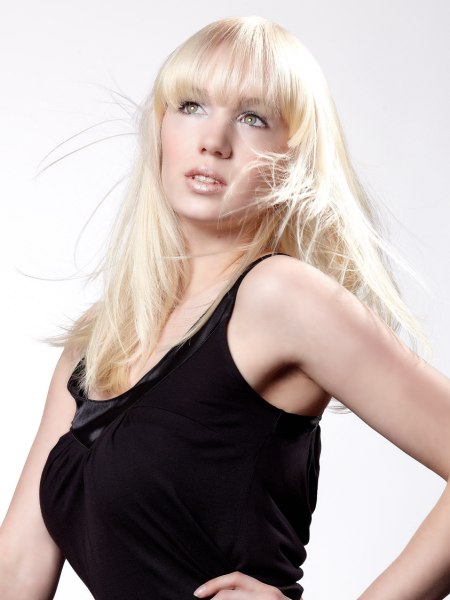 Click to enlarge

Collection: Collection 1
Hair: HAIRLOUNGE-KL

Related posts:
Long hairstyles
Smooth hairstyle with modern angled bangs