Ruffles and Fluffy Hair

Big hair, bouncy and frothy with enthusiasm for volume and curls is coming back with all of the nostalgic flair that you can handle. If you are not into ruffled outfits with Victorian lace, you can still be inspired by the immensity and beauty of her hair.

Especially with a natural curl you have the perfect disposition for these great looks. Use curl enhancing products like a special mousse to improve what is already there. The long bangs are simply curved back, but with a good amount of lift to continue the theme of big volume also on top.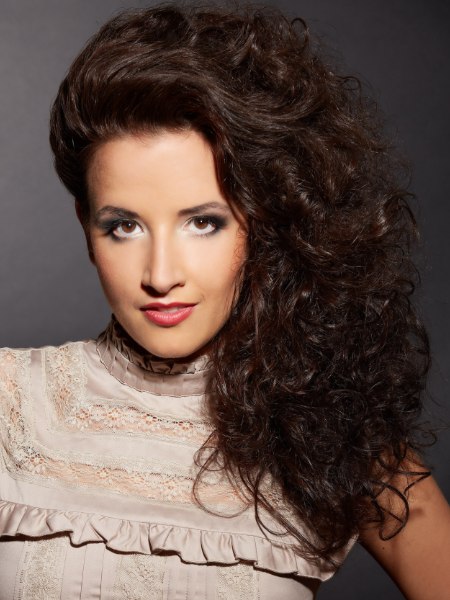 Click to enlarge

Collection: Collection 1
Hair: HAIRLOUNGE-KL

Related posts:
Long hairstyles
Long hair with exuberant curls
Hair with small curls and thick waves