Out of the Face Style

Long hairstyles like this will never loose their popularity as they are beautiful and practical as well.. Keep the hair out of your face by brushing it back and attaching it either right on the crown or further back. Barrettes, hair elastics or little clasps all do a great job.

In this picture the hair has a great natural wave, which also helps with the volume above her forehead. For sleeker hair it is a good idea to gently tease the roots behind the hairline to get this kind of lift. Tip: Don't be too strict and just move the hair backwards in a very loose way, with some random strands on the sides and a slightly ruffled texture.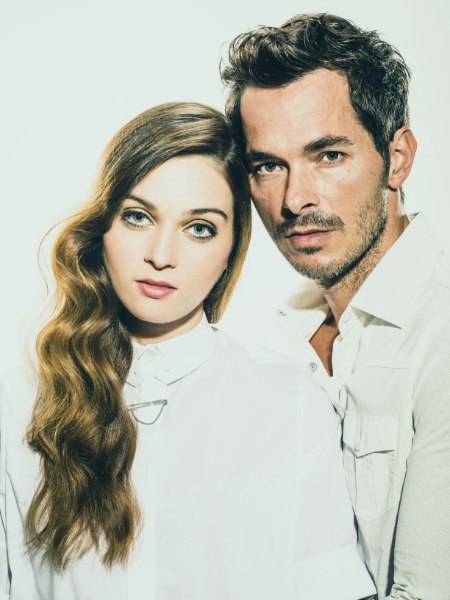 Click to enlarge

Collection: Hairstyles 14
Hair: Cebado

Related posts:
Long hairstyles
Long hair swept to one side
Hair with different shades of blonde