Short Hair Spiked Up

Get on the wild side with a spiked up page boy. It is the very same cut as before, but now it has a new trendy punk vibe. The hair is lifted up to sharp spikes on the crown, the sides and back are textured with modeling paste and styled wild but down with some curved volume.

Two long accent strands follow the line of her jaw for another surprising special effect. Caramel highlights are layered into the brown base color making this scenario especially exciting.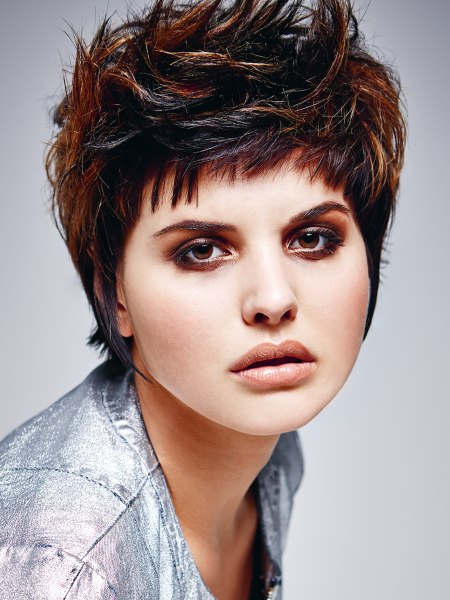 Click to enlarge

Collection: Die Kunst der Verwandlung

Photos & Hairstyles: Zentralverband des Deutschen Friseurhandwerks
Photographer: Erwin Menzel

Related posts:
Short hairstyles
Purple hair with spikes
Pixiecut with plenty of texture