Angled bob with curls

Great styling brings out the wild nature of these chin long curls. The effect is doubled by the blinding highlights that are strewn all over in thin strands.

This bob comes to life with the full blown volume and the refined shape is a result from a slight A-line cut with the finely layered back a little bit shorter than the front.

This is the fluffed up version of the previous look and a great hairstyle for fancy evenings out. It does not get any hotter than this!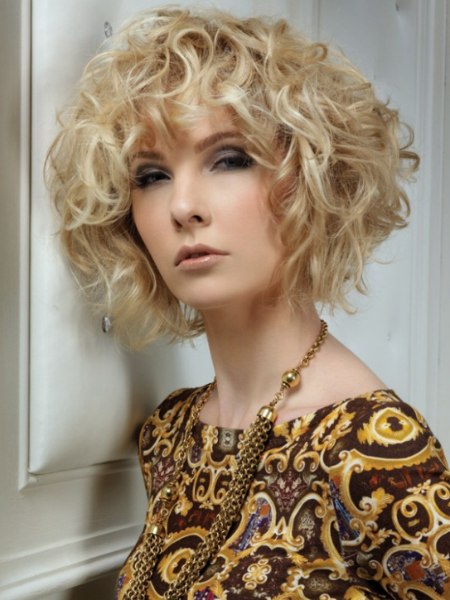 Click to enlarge

Collection: Romántica - Consciente

Hair: Paul Gehring for ALCINA
Make-up: Fabrizio Camponeschi & Fabio Lo Coco
Photography: Carlo Battillocchi

Related posts:
Medium hairstyles
Free and ruffled hairstyle
Chin length hair with large curls