Center Part and Curls

Shoulder long and gorgeous from root to tip. If you are a romantic spirit, then flaunt it with these flirty curls and lots of layers. The even balance resulting from the part in the center of her crown is countered by a semi wildness of the curls. A good mix of definition and ruffling assures an interesting texture and breathtaking volume.

With a natural brown as the hair color this style has a wholesome feel, but also much drama and the bonus is a lovely vintage lineage, innovated now with little tricks in highlights and styling.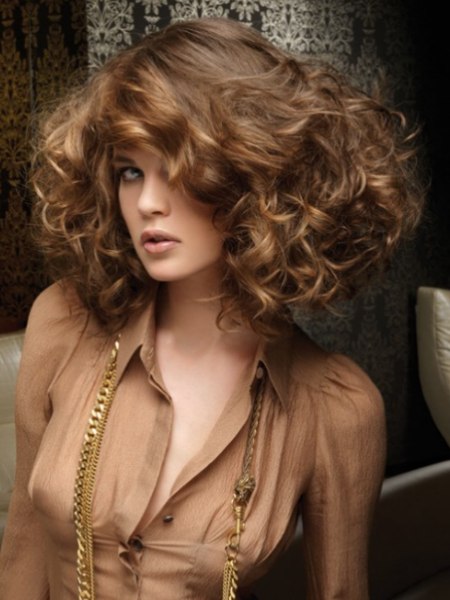 Click to enlarge

Collection: Romántica - Consciente

Hair: Paul Gehring for ALCINA
Make-up: Fabrizio Camponeschi & Fabio Lo Coco
Photography: Carlo Battillocchi

Related posts:
Medium hairstyles
Medium hair with a wild nature
Medium length hairstyle with curls and spirals