Short Bob with Texture

A short A-line Bob is styled straight to show of the great mix of hair colors. Dark brown and a warm red take turns in wide and overlapping streaks to put some heat into the hair. The shape is based on a timeless classic, but freshened up with a diagonal fringe and much texture all over.

A brush with a twist of the hands makes the hair flow forward and it is a great touch to ruffle the sleek surface slightly. Use smoothing products to ensure all that shine on the supple surface.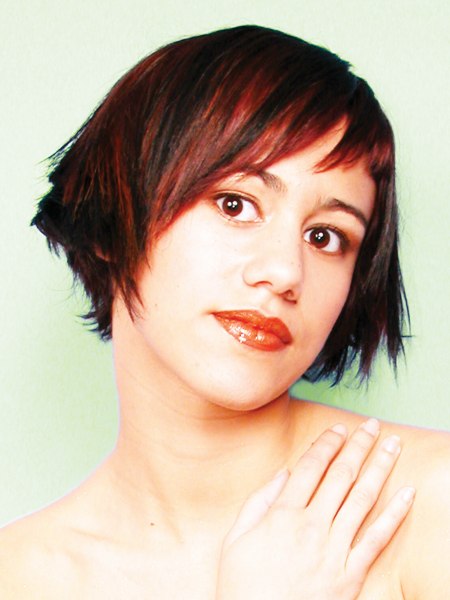 Click to enlarge

Collection: Urban
Hair: Mikel Luzea
Styling: Pavana
Photography: David Muñiz

Related posts:
Short hairstyles
Tapered jaw length bob
Bright red bob haircut