Long Bob with Tousled Waves

This is the sexy teacher look that will turn knees into pudding and turn well spoken gents into stammering school boys. A long bob with variations of dark and light blonde causes goosebumps with its disheveled surface and the sexy radiation that is emitted by the natural looking waves.

Cut in a square shape at the level of the shoulders the hair is long enough to be exquisitely feminine but still short enough to not be heavy. Targeted highlights create sparks. This hairstyle looks great with heavy framed glasses!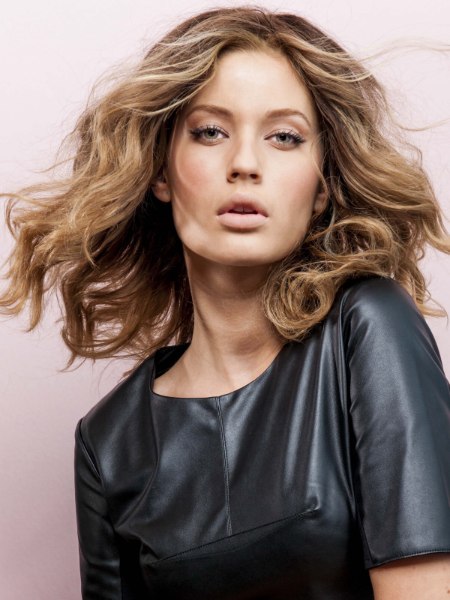 Click to enlarge

Collection: Uptown Girl
Hairstyle: Eric Zemmour
Hair Coloring: Laura Manaira & Laetitia Immordino
Make-up: Justine Lancelle
Styling: Louis Bohème
Photography: Gérard Taride

Related posts:
Medium hairstyles
Hairstyle tips for eyeglass wearers