Sassy Pixie with Points

Sharpen some tips with a little modeling cream or hair wax and the effect is this beautiful. Light volume on top finds a contrast in the narrow sides and all comes out to a round shape with gorgeous texture in the ends and in the movement.

The hair was styled to the front where it forms a sassy jagged and stylish fringe. Dark red and brown create shadows and gentle light while enhancing the color of her eyes.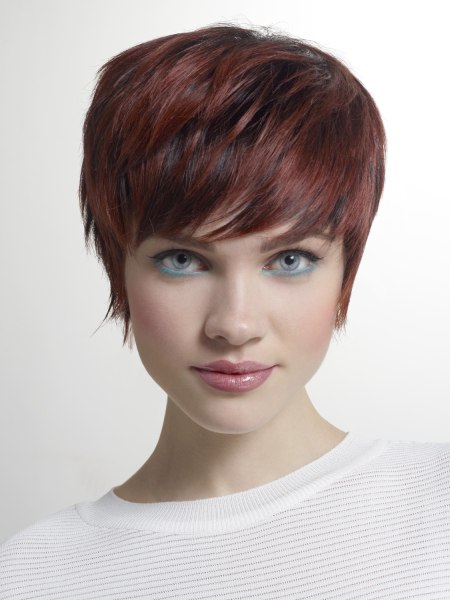 Click to enlarge

Collection: Hairstyles Spring-Summer 2014
Hairstyle: Tchip
Artistic Director: William Lepec

Related posts:
Short hairstyles
Fresh and casual haircut
Face hugging pixie with a feathery fringe