Long Hair with Copper Curls

Sleek at first, but then the waves just keep on coming. A gradual increase in the intensity of the wavy pattern is contrasted with the simplicity of a straight partition in the center. The hair falls evenly to both sides and from the level of her eyes down the movement becomes stronger inch by beautiful inch.

Smoothing serum was used to keep the hair under control and to avoid any frizz. Her hair color is a rich copper with a golden shimmer, that sets the world around her on fire.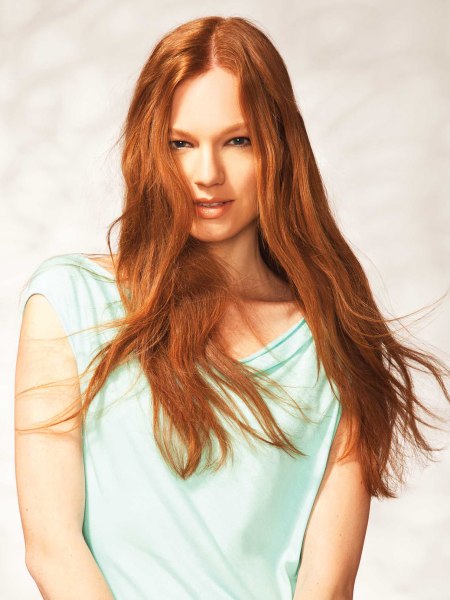 Click to enlarge

Collection: Hair Fashion 2
Hairstyles: Cebado

Related posts:
Long hairstyles
Long red hair with spiral rolls
Long red hair with large waves