Amber Glow in Retro Style

This glamorous updo is the festive version of the unbelievable volume curls that you can see below. The va-va-voom volume was tamed by arranging the hair in large swinging curves all around the head.

Special emphasis was placed on the thick and disrupted fringe. Highlights in a smoldering amber color add drama to the breathtaking creation.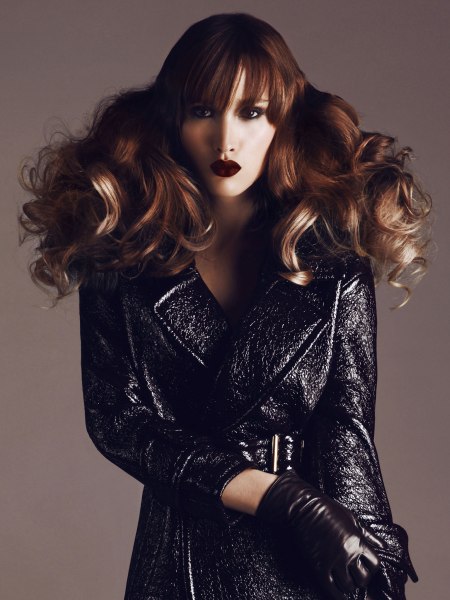 Click to enlarge

Collection: The Marble Collection
Salon: Sanké Hairdressers
Hair Cindy Van Diesen & Michaël Del Bianco
Make-up: Joyce Walian
Styling: Nick Foss
Photography: Giel Domen

Related posts:
Updos
Pinned up hairstyle
Warm brunette hair in an up-style with curls