Quartz Color with Spikes

This ultra urban look reflects some of the hottest trends. Cool spikes with an even cooler hair color do bring up the heat. The very short sides bring all of the attention to the longer top hair, which was cut with very fine, softening texture.

It can be styled with modeling paste to stand up or in a more feathery, feminine way that allows the long fringe to unfold its precise shape and its mysterious flair. The color reminds of a smoky quarts with lighter hues in the tips in slightly darker shadows around the roots to create even more dimension.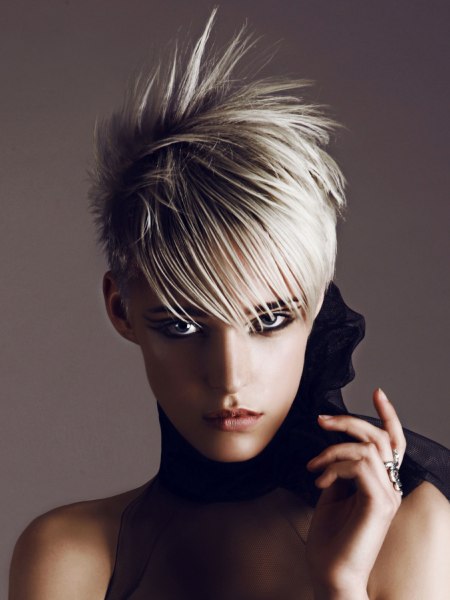 Click to enlarge

Collection: The Marble Collection
Salon: Sanké Hairdressers
Hair Cindy Van Diesen & Michaël Del Bianco
Make-up: Joyce Walian
Styling: Nick Foss
Photography: Giel Domen

Related posts: Short hairstyles