Boycut with a Long Fringe

Ruffled and textured with enormous movement for a spicy fashion statement. The short and layered hair features a few inches of length on top in contrast to the very short neck and side areas. The top hair thus becomes the center of all creativity and can be changed into many styles and moods with just a few little tricks and of course some good hair styling products.

Her amazing hair color is a combination of copper and gold in light and darker hues and even a touch of very daring rose shimmers through, ever so subtle, in the back.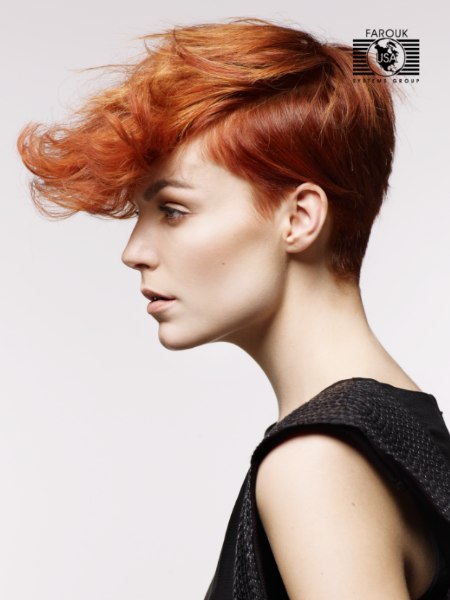 Click to enlarge

Collection: Beauty Clash
Hairstyle: Patrick Kalle for Farouk Systems Europe

Related posts:
Short hairstyles
Hairstyle with a petal shaped fringe
Short red hair with a graduated back