Choppy Short Haircut

Put on your skis and show the world what you've got! After this surprise them with your sense of style and show off your sexy rebel look. The baby blonde color is a beautiful contrast to the choppy short haircut with its asymmetrical shape and the edgy styling.

A short, round back is feminine and softens the bold expression of the long, spiky bangs and the irregular line on the sides. A great hairstyle that can be dressed up or down, depending on the styling product you are using.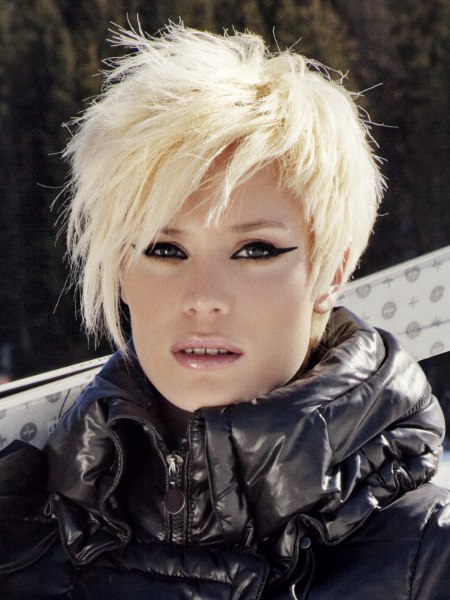 Click to enlarge

Collection: Hairstyles Fall-Winter 2012-2013
Hairstyle: Jack Holt Coiffeur Créateur
Photography: Anissa Si

Related posts:
Short hairstyles
Feminine short haircut with feathering
Carefree and choppy short hairstyle