Layers all Fluffed Up

Switch the smoothing product for some mousse and hairspray and you can transform the sleek look into this lively and sassy hairstyle. Much more volume and movement take the casual look from before to a wilder incarnation of itself.

The textured ends are curved and point outward in delightful wispy wildness. The shortest layer is almost at chin length, which keeps the top part sleeker and most of the action happens in the lower half. With her warm brown hair color she is ready for a spicy fall.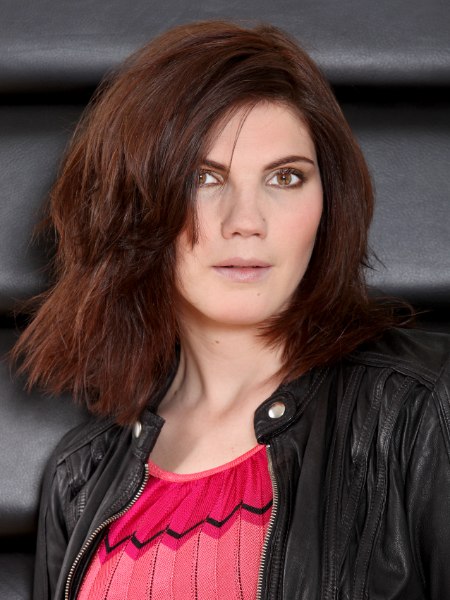 Click to enlarge

Collection: Warm & Softness
Hair Sasscha Hirtsgaard - Guys & Dolls Intercoiffure
Make-up: Ditte Kragballe
Products: Paul Mitchell
Photography: Bert Goeman
Clothing: Hale Bob & Rocking Blue

Related posts:
Hairstyles for medium hair
1980s feathered hairstyle
Medium styled and unstyled hairstyle