Sleek Medium Long Hairstyle

A great casual hairstyle for every day. The long layers keep the swing in the hair and also create good volume. Bangs are long and work with the sides to frame the face in a nice oval shape with extra softness through the feathery tips that are curved inward.

With the shoulder length she has some great options to play with different stylings and even updos. See a sassy idea in the next images.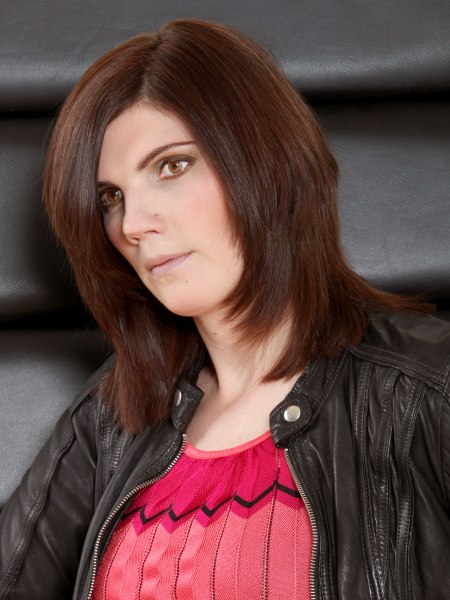 Click to enlarge

Collection: Warm & Softness
Hair Sasscha Hirtsgaard - Guys & Dolls Intercoiffure
Make-up: Ditte Kragballe
Products: Paul Mitchell
Photography: Bert Goeman
Clothing: Hale Bob & Rocking Blue

Related posts:
Hairstyles for medium hair
Sleek shag with short bangs
Shoulder length shag with long bangs