Disheveled Long Hair

Let it all loose! If you have the length and a healthy mane, tease it to thrill. Long blonde layers take center stage and embrace her in extreme texture and so much volume that even the glamorous sequins on her dress need to take a step back. This look is all about the hair and showcases it with a casual center part, drawn not too exact.

The roots, especially on the crown are lifted to provide volume on top as well. Large waves are a given but a new element are the kinks and pleats that were ironed in in several places. These give the hair a very modern turn. Of course all has to be disheveled to look so perfectly and spellbindingly undone.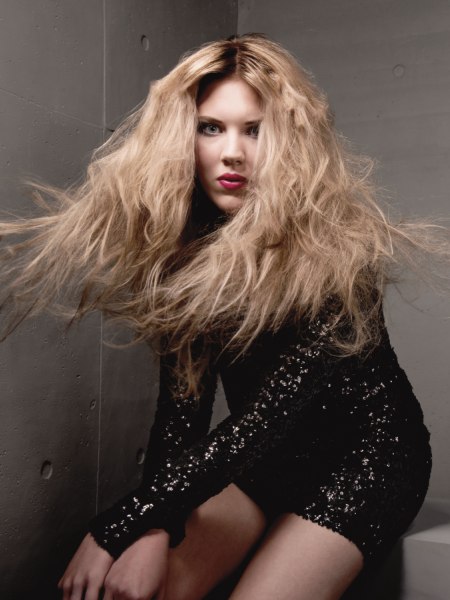 Click to enlarge

Collection: Urban Beat
Hairstyles & Make-up: J.7 artistic team
Styling: Nicole Czapalla
Outfits: SIOK / Carlos Guevara
Photography: Vlado Golub

Related posts:
Hairstyles for long hair
Tousled mass of long hair
Big and voluminous blonde hair with layers