Playful Blonde Vixen Look

The combination of a very sleek and laser sharp fringe with rolling, luscious curls is especially extravagant when it comes in such a blinding platinum blonde. This cool marble color is full of mystery and allure.

With the wild curls the style is very feminine and also playful. Short in the neck and cut with an forward elongated A-line it exudes quintessential elegance and finesse. Again it is the high volume on top that makes this one special.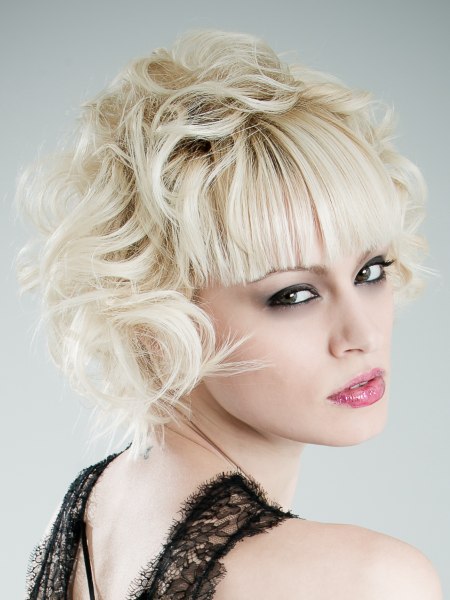 Click to enlarge

Collection: University
Hair: Unali by C.P.A.
Make-up: Vanessa Ferrauto
Photography: Patrick Wild

Related posts:
Short hairstyles
Short blonde bob with curled ends
Short hair with curls that pile up