Elegant Petal Shapes

Sculptural petals define this beautifully shaped short hairstyle. Fine points and long curved lines come together in a very organic, highly refined form. Sophistication meets retro and the outcome is just simply sublime. To add to all of that gorgeousness the hair shines in a very dark blue tone. The ink-like hue has a strong presence but is not overbearing and just adds a very modern chic to it all.

A welcomed side effect of the color is that her fine ivory skin looks even more precious. The styling is all about smoothness with the hair directed towards the front and closely following the shapes of her head and face. Tailored to perfection!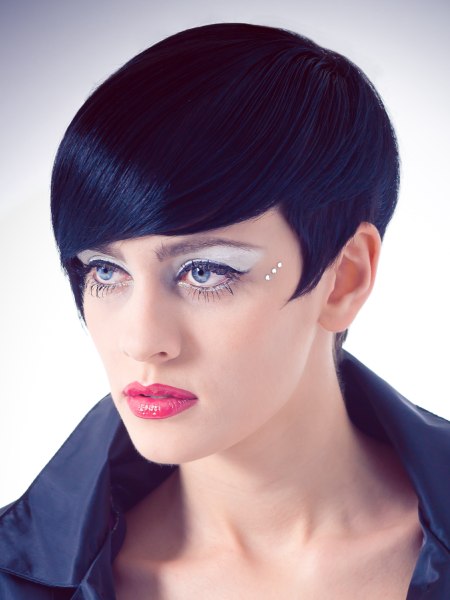 Click to enlarge

Collection: Blue
Hair: Beppe & Marco - Unali by C.P.A.
Make-up: Maria Elena Pascolo
Photography: Patrick Wild

Related posts:
Short hairstyles
Short haircut for blue black hair
Short cropped haircut with a blue hair color effect