Mild and Flattering Short Haircut

As mellow as a good latte, but with the timeless chic of true sophistication, this hairstyle also features a long top with short all around.

Fine layers give it a decent volume together with some texture and the length allows the hair to move generously and to be styled in some great ways like overlapping directions (as can be seen below). The color is a rich and warm brown with little honey specks.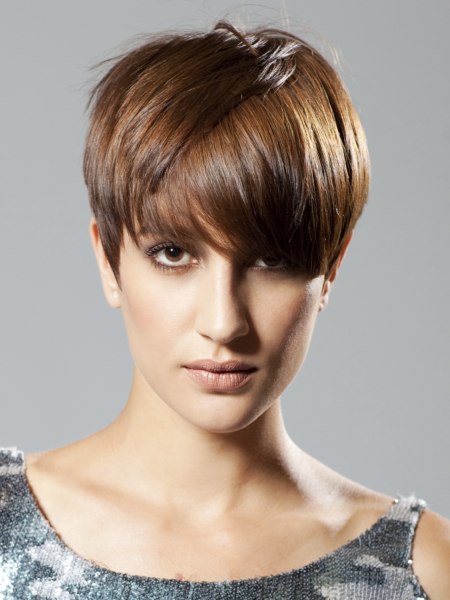 Click to enlarge

Collection: With Love from Rome
Hairstyle: Intercoiffure Mondial
Photographer: Rob Peetom

Related posts:
Hairstyles for short hair
Wearable and flexible short haircut
Short hairstyle with overlapping geometric shapes