Classy with a Stubble

So short that it tingles to run a hand through, a classy men's haircut with a modern edge is the Hairgod's answer to the prayers of millions of women.

With a few style elements of the mid last century, his short clipped hairdo has a small, elegant quiff and on the sides it transitions smoothly into his well groomed shadow of a stubbly beard. Note the skilled play with lengths and textures that sets the sideburns apart from the facial hair.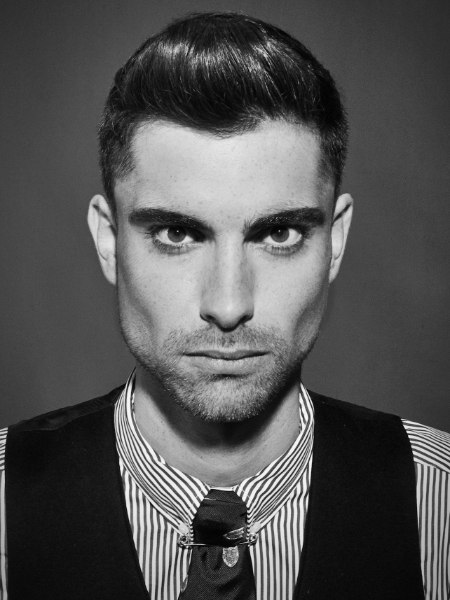 Click to enlarge

Collection: Men's Collection
Hair: Jason MacPhee & Gordon Ritchie, Rainbow Room International
Make-up: Jak Morgan
Styling: Marc Elrick
Photography: McInnes

Related posts:
Hairstyles for men
Clipper cut men's hairstyle
Stylish male hairdo with short sides