Neat and Nifty Hairstyle

It does not get any trendier. He hits it right on the spot with his super short shaven sides and the top hair long enough to be creative with. Graduated sections, layering and texture are all used to generate this visually interesting combination of surfaces from stubble short to smooth, wrap around a finger long.

To help along with directing the hair from the back to the front and then, with a lot of lift, from one side to the other he used a fine gel, but pomade or wax are also great products to realize these modern hairstyles.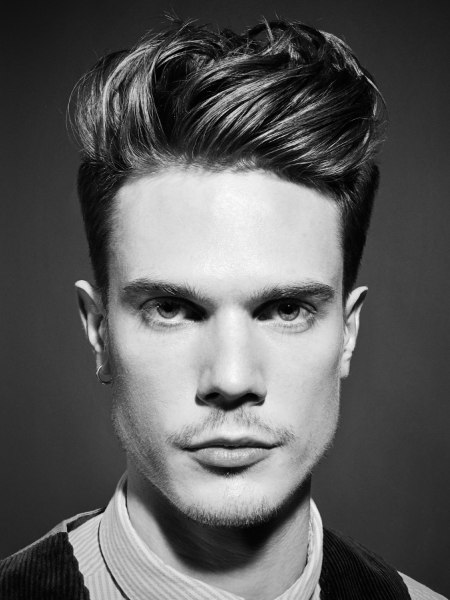 Click to enlarge

Collection: Men's Collection
Hair: Jason MacPhee & Gordon Ritchie, Rainbow Room International
Make-up: Jak Morgan
Styling: Marc Elrick
Photography: McInnes

Related posts:
Hairstyles for men
Men's hair clipped high and close
Men's hairstyle with the sides clipped closely