Rainbow in the Bangs

Short and sweet tulip petal shaped haircut, but not what your teacher would wear. A range of soft but not less intense colors takes the long frontal section out of the ordinary. Yellow, a muted red, a shadowy blue, blonde, several tones achieved by layering thin sheets of hair of different colors over each other.

Sides stop at the top of her ears and all of the lower parts are clipped extremely short. Contrasts and playfulness let us see a well known shape with new admiration.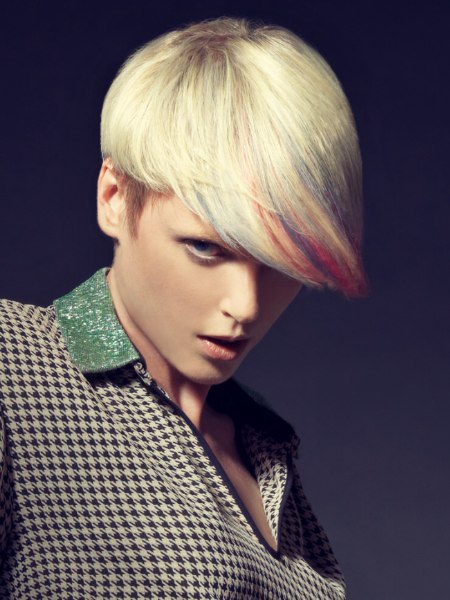 Click to enlarge

Collection: Luxury
Hairstyle: Gandini Team for Vitality's
Styling: GD Styling
Make-up: Elisa Rampi
Photography: Paulo Renflte

Related posts:
Hairstyles for short hair
Hair with colors that appear and disappear
Short hair with brown, red and yellow streaks