Spiked Hairstyle for Men

While you spike up your soda or ginger ale, you might add some action to you hair as well and raise those textured strands up from their slumber. A little styling gel or lotion and a combination of combing and finger styling take care of the metamorphosis that turns the well cut previous hairstyle into this fun and seductive look for men.

Wear it at the club or the beach bar, even on your casual office days and you will be way ahead of the rest of the gang with all of that style.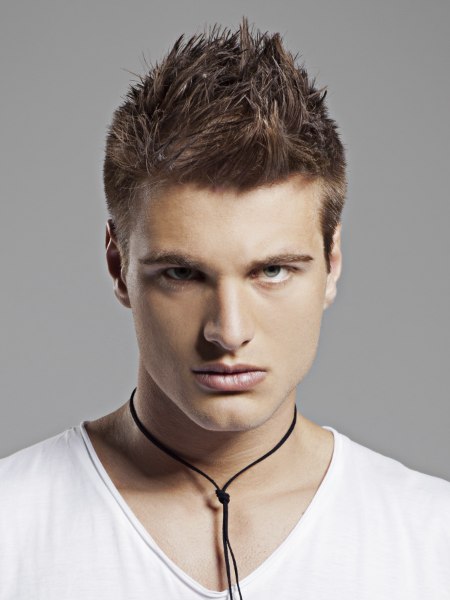 Click to enlarge

Collection: FabriKa
Hair: Matteo Susini@loft parrucchieri
Make-up: Lorenzo Zavatta
Products: Framesi S.p.a.
Photography: Fulvio Maiani

Related posts:
Men's hairstyles
Hairstyles for fashionable men
Short men's hair styled with gel