Crimped for Maximum Style

Wear your crepe de chine with a puffy crimped hairdo for the greatest fashion impact. Sleek beginning on the crown turn into an explosion of tiny waves at about eye level. What is tamed in the roots and along the crown now looses all of its good behavior and just opens up to a plume of an irresistible attack to your senses.

The contrast of textures builds tension and visual interest with a strong haute couture flair. A few strands have a more distinct wave pattern and stand out from the cotton candy volume just along the sides of her face.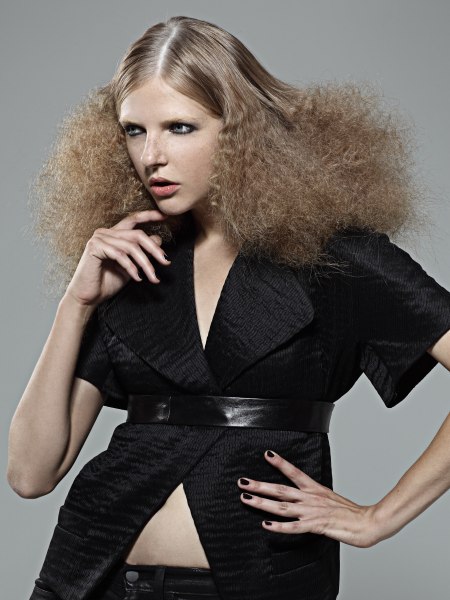 Click to enlarge

Collection: FabriKa
Hair: Matteo Susini@loft parrucchieri
Make-up: Lorenzo Zavatta
Products: Framesi S.p.a.
Photography: Fulvio Maiani

Related posts:
Hairstyles for long hair
Long crimped hair with fine ripples
Hair with a smoothed center and curled ends