Semi Updo with Curls

Less romantic but with even more attitude are the small curls in all of this crazy volume. Some well defined, some deconstructed on the lower lengths, these curls rock. The silhouette is classic and round. Then there are the surprises.

Subtle variations in texture produce patterns that bring so much charisma with them, to make it have a haunting effect. It just gets under your skin and you wonder what makes you feel so tingly all of a sudden.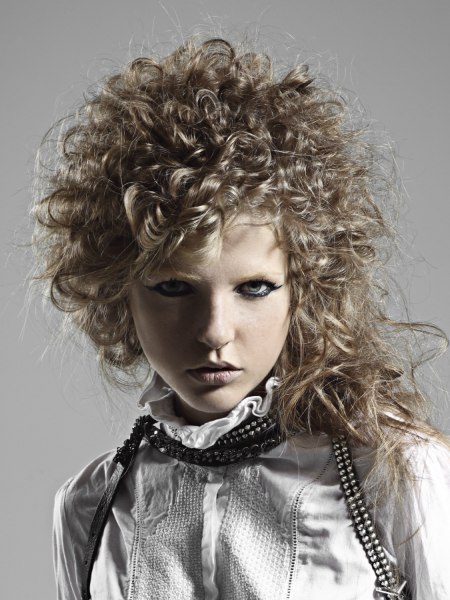 Click to enlarge

Collection: FabriKa
Hair: Matteo Susini@loft parrucchieri
Make-up: Lorenzo Zavatta
Products: Framesi S.p.a.
Photography: Fulvio Maiani

Related posts:
Updos
All-over curly hairstyle
Modern wedding hairstyle with curls