Masculine Cut for Stylish Women

Opposites attract. This is also true for haircuts and contrasting textures all in one style. This well balanced and refined short haircut generates a lot of excitement with the long, straight and extremely sleek bangs which are set at eye level and span from one pointy sideburn to the other. From here on the hair is cropped very short from nape to top.

Sleek and velvety soft textures are now next to each other, shaped with a neat outline. Her beautiful brown hair color is so shiny it seems iridescent and the different textures of the hair reflect the light and therefore the color in a different way.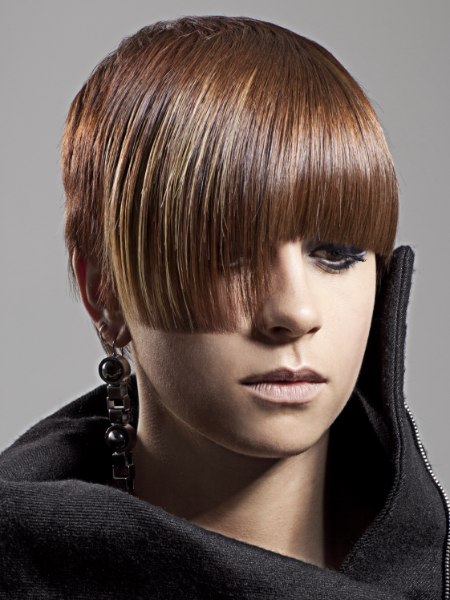 Click to enlarge

Collection: FabriKa
Hair: Matteo Susini@loft parrucchieri
Make-up: Lorenzo Zavatta
Products: Framesi S.p.a.
Photography: Fulvio Maiani

Related posts:
Hairstyles for short hair
Cheekbones enhancing short haircut