Buzz Cut with 18th Century Corners

Mixing styles can span centuries and look brand new and ingenious. A modern short men's haircut was connected back to his great great grandfathers style with a charming curl on the side of the face and in the neck.

A mustache and small chin goatee are a must-have with this. The top is adorned by a most adorable little pompadour, also curled and supported by textured layers of very short hair.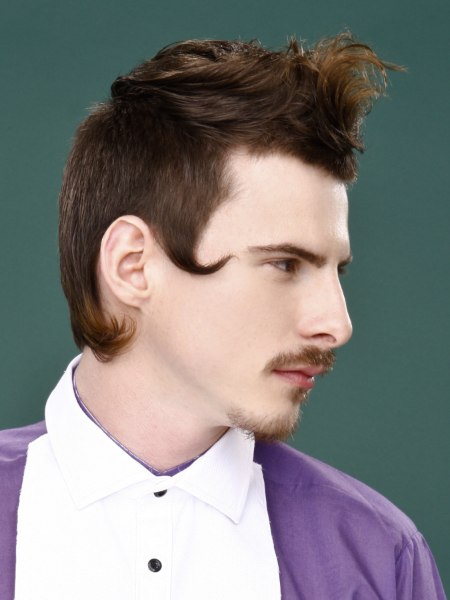 Click to enlarge

Collection: Indigo
Hair: Mič Styling
Photography: Aljoša Rebolj
Styling: Nina Jagodic
Make-up: Mini
Products: Paul Mitchell

Related posts:
Men's hairstyles
Men and their beards
Men's facial hair styles