Asymmetrical Manga Look

Geometric sleekness and flexible styling make this one of the sharpest hairstyles to have. A light resemblance to Manga drawings makes this look so appealing especially for young women. Based on a short bob, the sides were cut at different lengths and one of them features a large triangular shape between ears and cheekbone, while the other side covers the ear.

The fringe is straight, but it can be styled slightly pushed to the side. Her color is a deep black/brown with extreme shine. Light blue lipstick is an uplifting combination to this classic with an edge.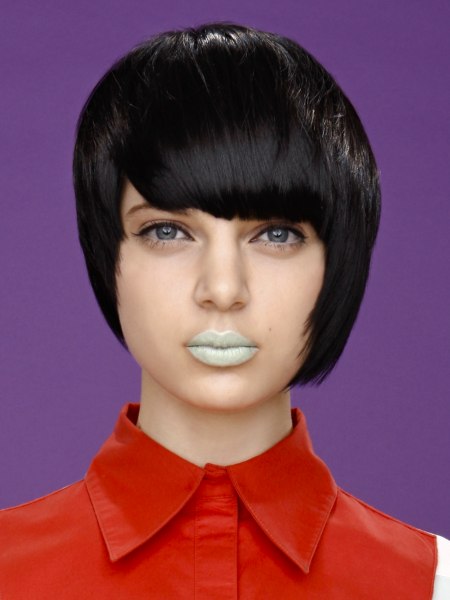 Click to enlarge

Collection: Indigo
Hair: Mič Styling
Photography: Aljoša Rebolj
Styling: Nina Jagodic
Make-up: Mini
Products: Paul Mitchell

Related posts:
Hairstyles for short hair
Round bob with asymmetry
Bob with one shorter side