Short Fashion Hairstyle

Haute Couture with a rockabilly interpretation. The eternal quiff that made the looks of so many idols in the 1950's has turned feminine and glamorous. What was once the look of the rebel, now illuminates the catwalks and found its way into metropolitan fashion.

The cut features a gradual lengthening of the hair from the back to the front with a long section smoothing itself against her neck. A lot of thick volume is generated with styling tools and products and then it is shaped to this amazing roll right above here forehead. Another version of the look can be seen below with a wavy pompadour as smooth as silk.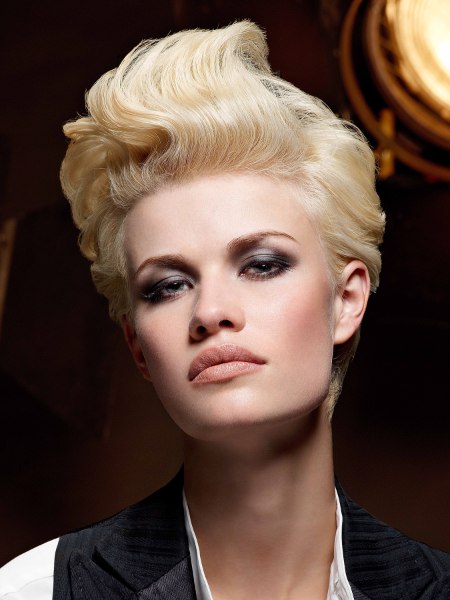 Click to enlarge

Collection: Hairstyles Autumn-Winter 2012-2013
Hairstyle: VOG coiffure

Related posts:
Hairstyles for short hair
Short hair with high top volume
Flipped back hairstyle with a high top